Astrology that works – Courses by Adrian Duncan:
Learn to interpret your horoscope so you can understand yourself, everyone else and the world around you.
Astrology proliferates in the internet, but how do you know what is good and what is not? There are so many complications, so how do you find out what to concentrate on and what to ignore?
You start by getting basic training from an expert.
Then you will be able to know what to look at to enhance your understanding of astrology, how to calculate and interpret horoscopes, and how to enrich your daily life through astrology, and if you persevere, how to make money as a professional.
Your first step to excellence is Adrian Duncan's 6-video introduction course. This will teach you:
How the 12 signs modify behavior
What personal drives the planets represent, and how to channel them
How to interpret potential in all areas of life, like relationships and career
How to navigate the major changes in life year by year
At the end of this course you will be able to effectively interpret a horoscope and identify major trends.
You will have access to Adrian during the course, and if you purchase all 6 videos in this first introduction to astrology, you will get a free session of training via Skype with Adrian. (Worth $150.)
Adrian has taught astrology for 30 years, developed interpretation software available in 12 languages, and is a regular speaker at major conferences in the USA, Britain and the World.
Of his latest book: Astrology: Transformation & Empowerment one reader wrote:
"You know how once in a rare while you find a wonderful book? One that delights and engages and teaches and you know you've been touched by greatness. After many months, I found one such book by Adrian Duncan." (This book is available here)
Hesitate no more! You can buy Adrian's first course here:
Price: $55
(No worries: AstroWOW products are covered by a satisfaction guarantee)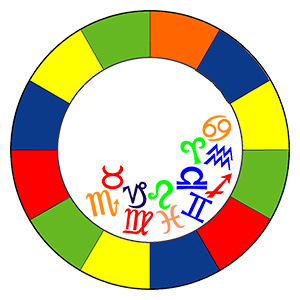 COURSE 1: The 12 Signs
Learn how the 12 signs modify behavior and character in all areas of our lives. Available now. $55 Click Here
See Introvideo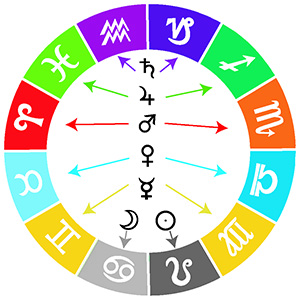 COURSE 2: The Planets
Learn how the planets reflect drives, strengths and weaknesses and how to work in harmony with them.
Available soon…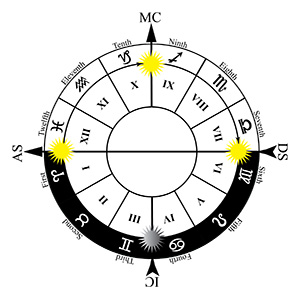 COURSE 3: The Houses
Learn how the horoscope gives specific information about concrete events and results in all areas of life.
Available soon…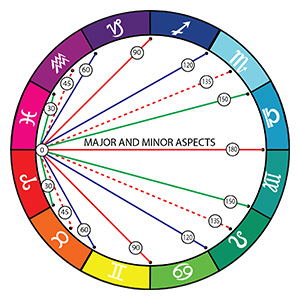 COURSE 4: The Aspects
Learn how behavior is modified and expressed and how to identify weaknesses and maximize strength.
Available soon…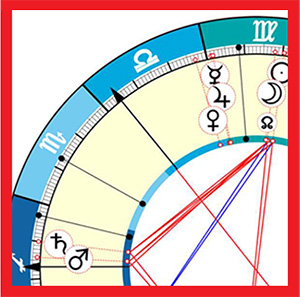 COURSE 5: Synthesis
Learn to see the horoscope as a whole and prioritize the important issues in an interpretation.
Available soon…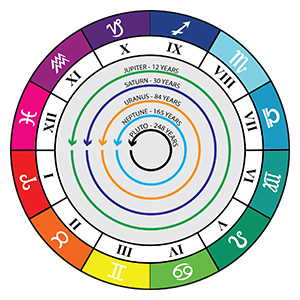 COURSE 6: Transits
Learn how the outer planets dramatically affect the past, present and future – and what to do about it.
Available soon…
ASTROLOGY BOOKSby Adrian Duncan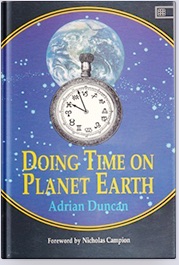 Doing Time on Planet Earth
by Adrian Duncan
I wrote Doing Time on Planet Earth in 1989-90. It was entirely based on my experiences with clients and teaching. I enjoyed writing it, and I am told it is fun to read. It covers such things as horoscope rectification, the Age of Aquarius, astrological consultations and horary astrology. Apart from many stories about "time", I advocate the use of the horary chart for the client's arrival when doing consultations. William Lilley used this, and my own consultations improved immeasurably - especially as far as making accurate predictions - when I started. There is a unique and down-to-earth section about the transition from the Piscean to the Aquarian age.
$29.74 Go to Amazon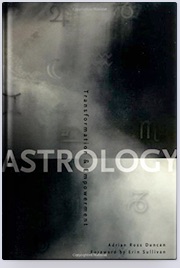 Astrology: Transformation & Empowerment
by Adrian Duncan
This, my second book, was released in December 2002 by the Boston publisher Weiser Books . I think it's a considerable departure from traditional astrology books, going beyond the cookbook approach, and asking this crucial question: "Once you have diagnosed the problem in the chart, what can you actually do about it?"

This book contains 314 pages with a list price of $29.95
$29.95 Go to Amazon