World of Wisdom Software
Be Your Own Astrologer
Does your birth chart seem like a mystery to you?
It won't be when you use our horoscope software, because no previous knowledge of astrology is required.
Just point and click to get in-depth interpretations of your character and life trends
Аvailable for Windows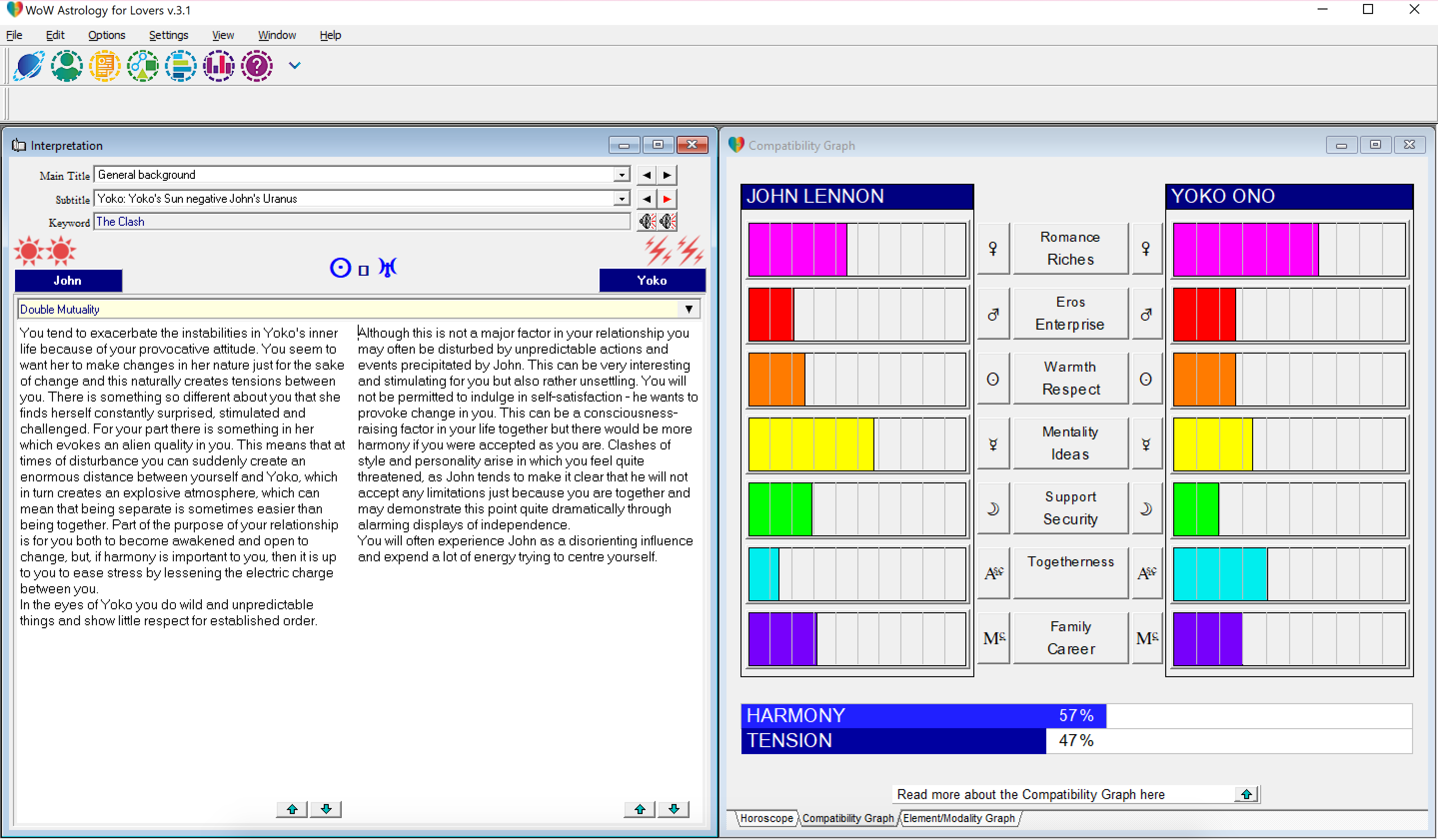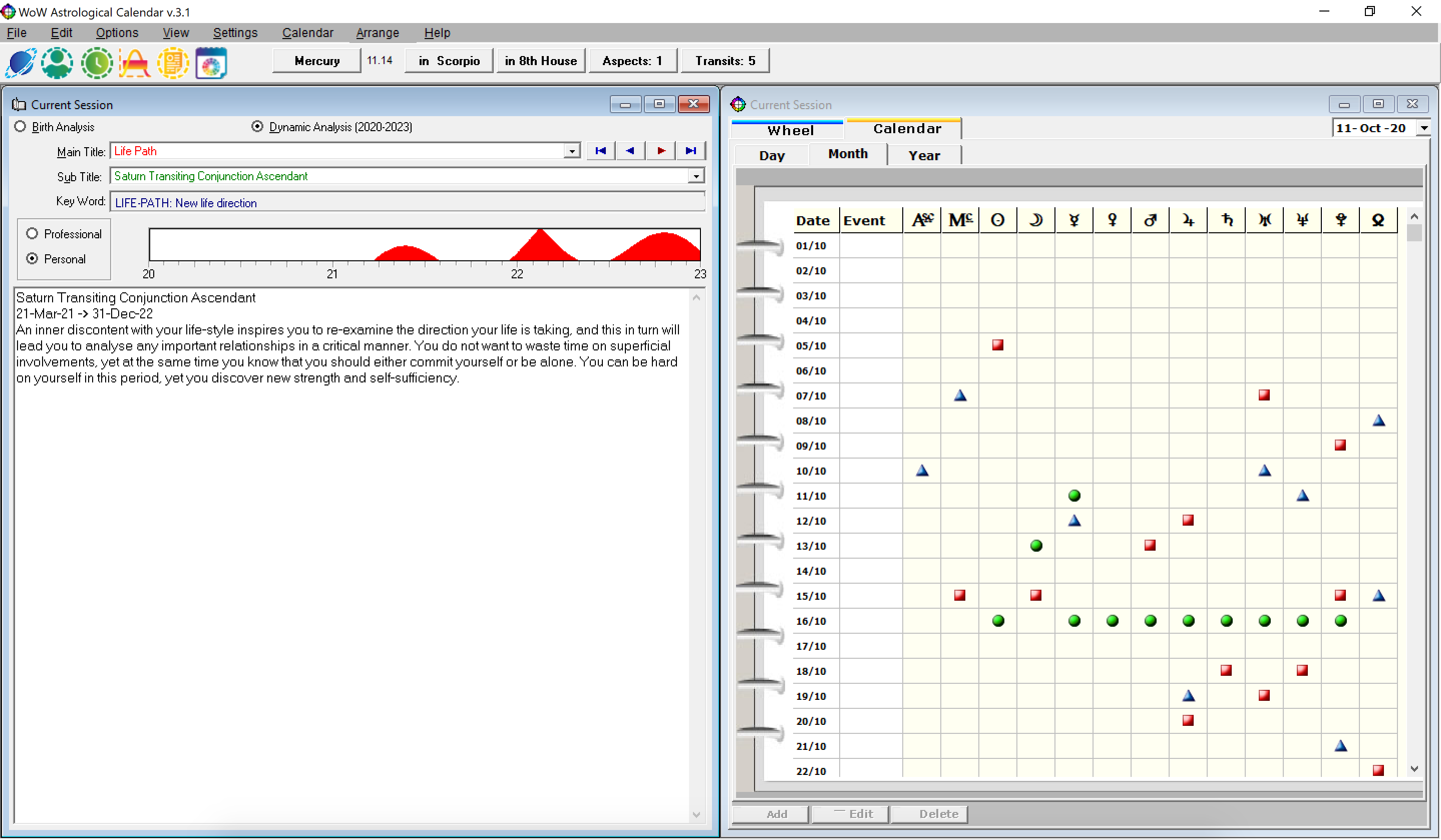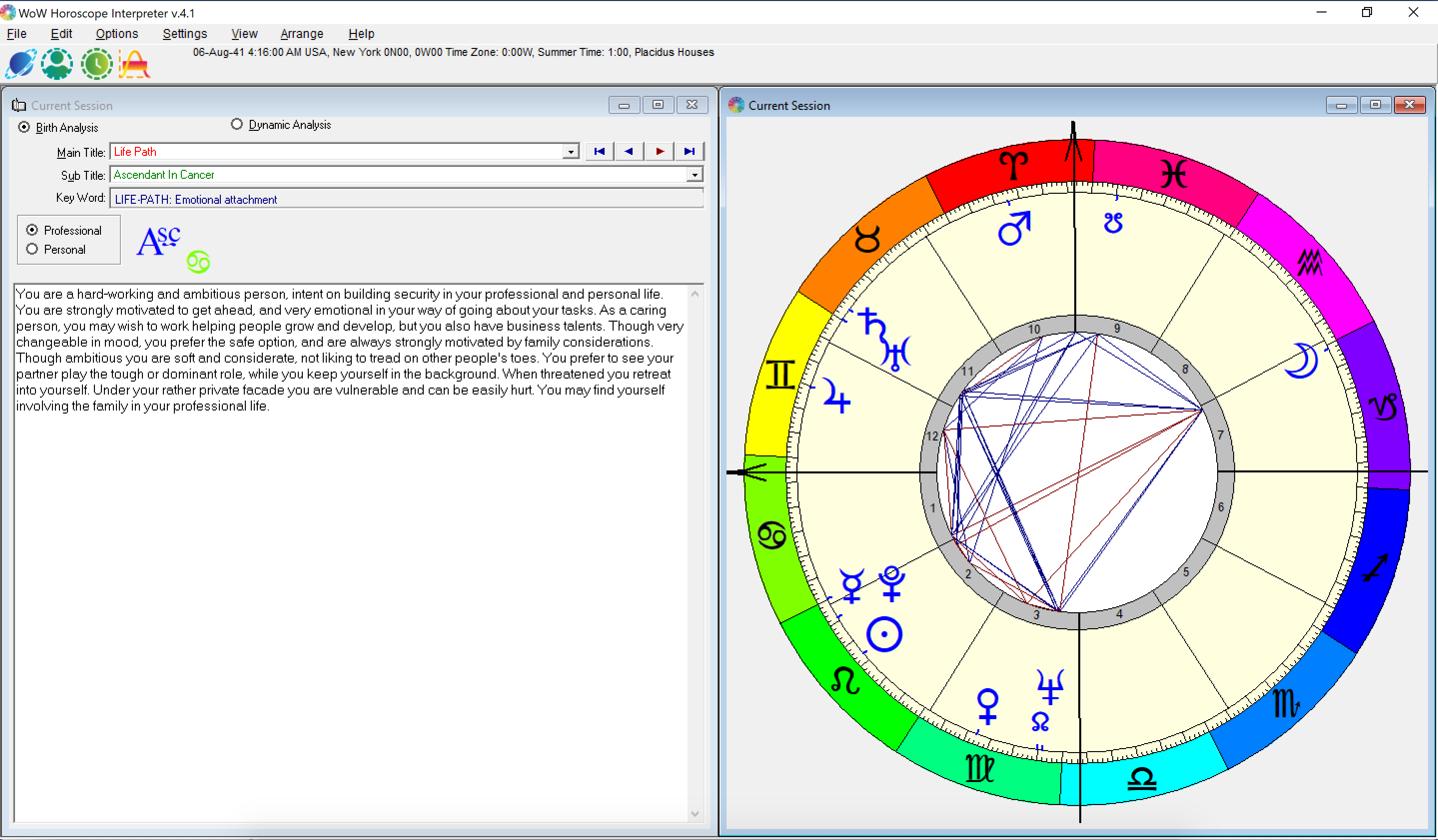 Horoscope Interpreter
Want to make a complex subject like astrology simple?
Calculate unlimited horoscopes with this astrology program.
Just point and click for in-depth interpretations of your strengths, weaknesses.
See major trends in the past, present and future.

AstroCalendar
Go beyond sunsigns and see the personal effect of all the planets in your life.
This astrology software helps you understand day-by-day trends.
Unique Q & A helps you understand how to get optimal results from your day.
Print out quarterly calendars to see trends at a glance.

Astrology for Lovers
The Astro-compatibility software that brings happiness in relationships.
Examine every inch of your relationship with your partner, and get enlightened.
Improve communication, sex, romance and much more.
See how you connect, where the challenges lie, and discover the secret of happiness.