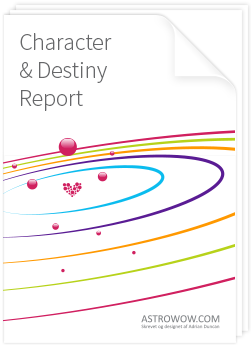 Approx 30 pages
Character and Destiny Report
(Windows only)
This astrology report is Your Personal Astrology Profile - an in-depth analysis of your birth horoscope based on your birth date, time and place. This astrology reading reveals your personality in all its facets, from your love life to intellectual talents, and it goes into real psychological detail, which means you can understand the cause of specific behavior and make changes to get the very best out of your strengths and overcome any weaknesses.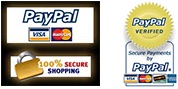 Security: All transactions are done through SSL (Secure Socket Layer) 256 bit encryption.
Privacy: We comply with strict privacy and antispam policy please refer to our Privacy Policy section to know more…
SAMPLE REPORTS
Your Character and Destiny Report is an in-depth personal astrology report which analyses your birth horoscope based on your birth date, time and place. This astrology reading is based on time-honored astrological principles, but it is also based on Adrian Duncan's many years of experience with clients and astrological consultations. In fact, this astrology report is a bit like getting a personal astrological reading from Adrian himself. After ordering, the report is delivered in real-time within just a few minutes .

What is unique about this personal astrology profile is the fact that astrological trends for the next 2-3 years are integrated in the report, which is something not found in other astrology reports. This means you can read about your personal life and at the same time see what is happening right now in any specific area., like career, romance etc. The whole report is written in a positive style, emphasizing your resources, and how you can get a positive outcome from the challenges you face.

Another feature of this report is that each description of an astrological influence in your personal horoscope gives an interpretation for both your personal life and your career, which means you can live up to your full potential and destiny in both areas. In a sense, this reports combines two astrology reports into one - you career and your personal life along with trends two to three years into the future.
Read what users of Character and Destiny Report say
Character and Destiny Report
$33.50 (Inclusive VAT)
---
OTHER REPORTS
Designed and written by astrologer Adrian Ross Duncan, our reports was designed to give you a fully immersive experience of astrology and of your own personal horoscope. We believe that astrology should be presented in an easily accessible way.