ASTROLOGY REPORTS
Designed and written by astrologer Adrian Ross Duncan, our reports was designed to give you a fully immersive experience of astrology and of your own personal horoscope. We believe that astrology should be presented in an easily accessible way.


---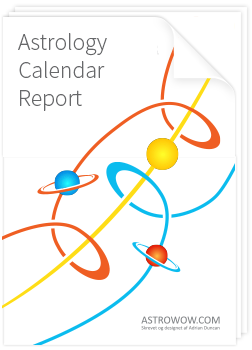 Astrology Calendar Report
Approx 32 pages
The Astro-Calendar report provides daily, weekly and monthly astrological calendars, which pinpoint influences on your personal birth chart which are activated by short-term and long-term transits of every planet, from Mercury to Pluto. This is not just connected with your astrological sign – your birth horoscope is scanned as a... READ MORE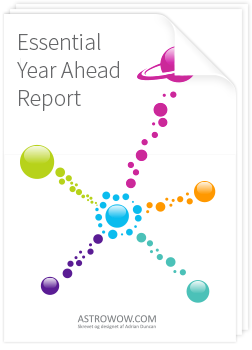 Essential Year Ahead Report
Approx 30 pages
Essential Year Ahead Report is a synthesis of Adrian Duncan's 30 year astrology practice, combining every conceivable important technique for prediction - transits and progressions of course, along with the solar return, planetary and age cycles. All closely correlated with your birth chart and its strengths and limitations.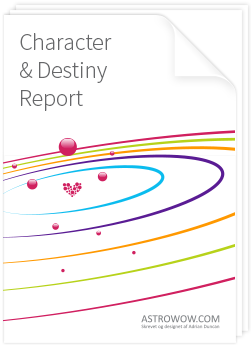 Character and Destiny Report
Approx 30 pages
Your Personal Astrology Profile is an in-depth analysis of your birth horoscope based on your birth date, time and place. This chart reveals your personality in all its facets, from your love life to intellectual talents, and it goes into real psychological detail, which means you can understand the cause... READ MORE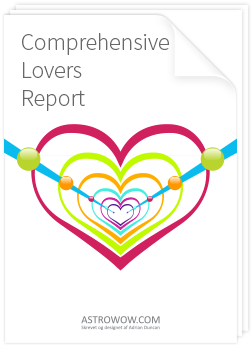 Comprehensive Lovers Report
Approx 20 pages
When it comes to reports about astrology and love, our love compatibility report is the most advanced astrology report on the market. Currently there is a 48-hour delivery on this relationship reading, as it is generated manually with our Astrology for Lovers software.