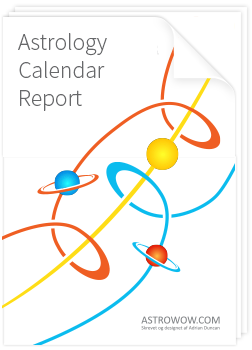 Approx 32 pages
Astrology Calendar Report
(Windows only)
The Astro-Calendar astrology report provides daily, weekly and monthly astrological calendars, which pinpoint influences on your personal birth chart which are activated by short-term and long-term transits of every planet, from Mercury to Pluto. This is not just connected with your astrological sign – your birth horoscope is scanned as a whole, and there is a description of each influence. This personal astrology report is delivered in real time, within about 5 minutes.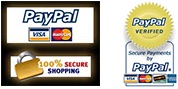 Security: All transactions are done through SSL (Secure Socket Layer) 256 bit encryption.
Privacy: We comply with strict privacy and antispam policy please refer to our Privacy Policy section to know more…
SAMPLE REPORTS
This is an astrology calendar with a difference, because – apart from being completely personal – there is a set of questions and answers for each daily astrological influence, which means this is an astrology report that helps you pinpoint exactly how to get the most out of the opportunities presented to you, and how to avoid making the wrong decisions.

For example, if Mars (which relates to competition, sex, men etc.) is passing over your Venus, you would read in your astrological calendar report:

EROTIC SPARKS: Woman meets man, but there is more tension that sweet music. Whilst sexual energy is high, the danger of relationship upset is also present.
Should I resist temptation?
Act in haste, repent at leisure. There could be troubles ahead if you succumb to seduction... but on the other hand, you've got to enjoy life. It's your choice.
What is more important, love or sex?
Today it's about sex, but the opportunity to integrate the finer feelings is there, and should be taken.
Should I insist on getting my way, or should I compromise?
The challenge today is to curb your selfish impulsive and learn the fine arts of negotiation. Show a little grace.
Then you understand the influence, and you know what you have to do ;-)
Read what users of Astrology Calendar Report say
Astrology Calendar Report
$27.50 (Inclusive VAT)
---
OTHER REPORTS
Designed and written by astrologer Adrian Ross Duncan, our reports was designed to give you a fully immersive experience of astrology and of your own personal horoscope. We believe that astrology should be presented in an easily accessible way.